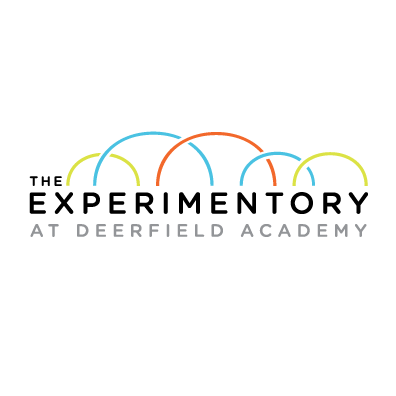 The Experimentory at Deerfield Academy for Middle School Students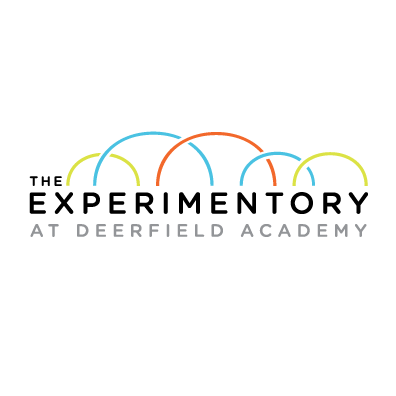 Deerfield, MA
Contact: (413) 774-1436
Overview
An innovative middle school summer program, the Experimentory at Deerfield Academy allows students to delve into project-based, creative learning. We focus on collaborating and communicating, fostering creativity, and developing how we look at the world. It's also a chance to try one of a top boarding school.
The Experimentory at Deerfield Academy
Located in Deerfield, Massachusetts, the Experimentory is a fantastic opportunity for all middle school students looking to grow personally, build creative innovation skills, experience New England boarding school life, and have a great summer.
The Experimentory's motto is The Experimentory: Maximize your Creativity and Character, or E = MC2 for short. This is the vision of what we hope our summer community will be: a safe place to take creative risks and strive to be our best selves.
Creativity:
The first step of creativity is to break out of the familiar and try something new. Our program introduces students to subjects outside the typical middle school curriculum. Our 2018 courses will be Ethics, Urban Planning and Sustainability, French Culture and Film, and Hydroponic Engineering. Introducing students to elements of engineering, film, architecture, and philosophy can spark a new passionate pursuit early in their academic career.
We also believe we learn how to be creative by... well, creating. Our learning is project-based, so our classrooms are more lab than lecture hall. Past student projects have included a tie that changes color to match your shirt; designing a restaurant and learning to prepare food that could be served in it; and creating a short film inspired by a piece of classical music. These projects are both fun and an opportunity to learn how creative people work - through trial and error, playful experimentation, and refining a design.
Finally, creative learning should be fun exploration. We dedicate lots of time to co-curricular activities and field trips in order to introduce our students to sports, hobbies, and places they may have never experienced before. Some examples from past years include white water rafting excursions, baking, yoga, ultimate frisbee, basketball, fishing, and more.
Character:
All of our projects are the work of collaborative teams. As we learn to work together, we refine our character as much as we build a working prototype or plan a cityscape. In particular, there are six character attributes we consider essential to our classwork: Curiosity, creativity, grit & resilience, initiative & independence, effective discussion & teamwork, and disciplined work habits.
We also live, eat, and play together. One of the beauties of boarding school is the way all parts of life intersect. We fully embrace that and spend our summer exploring what it means to be generous, kind, empathetic, and more.
Cost and Session Information
The Experimentory at Deerfield Academy consists of two sessions and students may enroll in either or both. Students staying for a single session will take two of our four classes. Students staying for four weeks may choose to take all four classes or take more in-depth four week classes. A day program is available for students living within driving distance.
The program cost includes all classes, field trips, and off-campus excursions. Boarding student tuition also includes all room and board. International students and others who need to purchase a US-based health insurance for the duration of our program can do so for an additional fee. We also provide students with personal accounts to hold personal spending money for items not included in our program fee, such as food from the campus cafe, items from the school store, and souvenirs when traveling off campus.
The Experimentory offers a limited amount of financial assistance for domestic students. Financial aid is based on need and is applied for along with the program application. We give tuition grants to all types of students – both two-week and four-week students; both day and boarding students.
All students applying for financial aid must apply for both the program and financial aid by March 15, 2018 to be considered. Financial aid applicants will be notified of their admissions decision and financial aid decision together via email by March 30, 2018.
This program hasn't been reviewed yet. Write the first review!
Testimonials
A unique opportunity for your children to explore interests and challenge themselves in a variety of ways. It has been such a positive experience for my child, navigating over 4 weeks from the initial excitement and anticipation, to being slightly out of her comfort zone,to being open to new experiences and now not wanting to leave!!! So grateful to everyone that made it possible for her to participate.
- Melissa V. - Aug. 3, 2016
High caliber summer program combining education and creativity. A positively impactful and life changing month for our son.
- Sharon E. - Aug. 6, 2015