50 Community Service Ideas for Teen Volunteers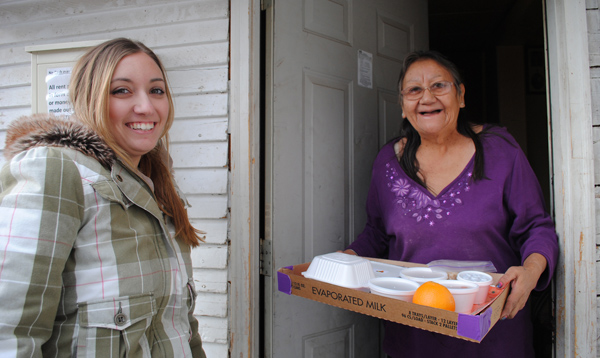 Volunteering is a great way to make a difference in your community, discover a new interest, explore a possible career, network with new mentors, make friends and have fun. And social responsibility is an important part of your high school resume, even if your school doesn't require high school community service.
There are lots of teen community service opportunities that are engaging. Start with service clubs at your high school, in your community or at religious organizations (you don't always have to be a member to participate in outreach programs). Brainstorm with parents, friends, teachers and neighbors. Or, find a high school summer program in our listings that includes a volunteer or community service component. The important thing is to take the first step.
And once you find a cause you care about, think about how to delve into it more deeply, rather than flitting from charity to charity. You'll enjoy it more, and both future employers and colleges will appreciate that you are committed to something you care about.
So, start exploring with our 50 great ideas for teen community service!
Try DIY on Flextime
Having trouble finding something organized that fits your schedule? Here are 10 easy ways to get into community service on your own.
1. Search your closet to find items in good condition that you've outgrown or don't use anymore. Take them to your local nonprofit thrift shop or shelter. Your school may also collect clothing or other items for needy students. Ask if the organization needs volunteers to sort or distribute donations.
2. Pick up some nonperishables to donate to your local food bank. When you drop them off, ask about volunteer opportunities.
3. Shelters, fire departments, foster parent organizations and hospitals sometimes welcome new or slightly used toys and stuffed animals. Check with the organizations first to determine their needs.
4. During the holiday season, see if local stores have lay-away plans that allow customers to pay for purchases over several weeks. Be a secret Santa and pay off someone's holiday gift balance.
5. For your next birthday, ask that people give donations to a charity of your choice instead of gifts. When you drop off the donations, ask about volunteer opportunities.
6. Send a package or cards to deployed troops, veterans, wounded soldiers or first-responders through organizations such as Operation Gratitude.
7. Create your own campaign or join one through DoSomething.org. You can choose the cause, the amount of time you have available and the type of service in which you want to participate (donations, face-to-face, events, taking a stand, etc.). For example, you can work to stop friends from texting and driving; raise awareness about domestic violence; or create activity books for children in hospitals. Volunteer on your schedule at your own pace!
8. Collect children's books and other reading materials for shelters, libraries and schools, then ask if they need volunteer readers.
9. Get involved in a civic cause. Write, call or drop by local government offices; find out when your senator or representative will hold open meetings with constituents in your district; seek out local political action committees and campaigns.
10. Offer to rake leaves, shovel the walk or do housework for someone in need. You might learn something new about a neighbor or discover a new network of connections.
FIND A VOLUNTEER SUMMER PROGRAM IN OUR FREE GUIDE!
Use Your Knowledge
Believe it or not, the knowledge that teens sometimes take for granted can really make a difference in someone's life. So, try these ideas or figure out how to use your own know-how!
1. Teach computer skills at a senior center.
2. Volunteer to tutor. If you excel in a particular subject, share that knowledge with other students who are struggling. These days, you can tutor online or in person. Check with your guidance office to see if your school offers peer tutoring.
3. Do you love history? Local historic sites often need volunteers to be docents or tour guides. Or, use your technical skills to help them spread the word about history in new ways, like Snapchat or Twitter.
4. Check with local literacy, immigrant or school groups to see if they need tutors for English for Speakers of Other Languages (ESOL) programs.
5. Good at sports? Volunteer to coach or referee with a youth team. Your town recreation department, Boys and Girls Club or Y is probably looking for volunteers.
6. Like sewing or knitting? Donate homemade blankets to people in need through organizations such as Project Linus. Many knitting shops, religious organizations and libraries have charitable knitting groups.
7. Got a big vocabulary and a little time to kill? Test your skill on freerice.com. The organization will donate 10 grains of rice through the World Food Programme for every answer you get right. Once you've proven your word skills, think of ways to collect donations for this or other food-relief organizations.
8. Volunteer to set up and manage a social media account for a local nonprofit.
9. Invite your friends and hold a bake sale for your favorite charity. Or, see what you can create to sell at a local craft fair.
10. Do you sing or play a musical instrument? Volunteer to give music lessons to people in your community, or perform at local shelters or senior organizations.
Try a One-Day Test Drive
Not sure what you care about? Volunteer for an event. Nonprofits usually need to recruit lots of volunteers for a huge event like a road race or a golf tournament. You'll meet other people who are interested in the same causes as you are and learn other ways to help an organization. It's a great way to find out more before committing to a regular gig.
1. Volunteer to run/walk/ride for an event, like Race for the Cure or Relay for Life.
2. Sign up to help with registration, water stops, setup, cleanup and other administrative tasks before an event.
3. Participate in a cleanup day at a local beach, trail, waterway or park.
4. Think you're too old to collect candy, but still want to trick-or-treat? On Halloween, no one will judge you if you're collecting for UNICEF.
5. Join other people in your community for an event associated with the National Day of Service in honor of the Rev. Martin Luther King Jr. This annual day happens in January around the MLK holiday, but the website has ideas on how to stay involved with causes year-round.
6. Earth Day is April 22, and most communities have planting or cleanup events to celebrate or mark the day.
7. March for a cause. Is there a local or national issue that concerns you? Even if you can't make it to a big city march, you can make a difference in your hometown by organizing your own. There are camps and summer programs that teach social and political action.
8. Organize or participate in a sleep-out. Experience the difficulties that homeless people face every day while raising money and awareness for homeless or at-risk youth. Covenant House Sleep Out provides online tools to help you plan.
9. Volunteer on Thanksgiving Day (invite your whole family to participate!). See if a local shelter or community meal needs volunteers.
10. Local organizations often host holiday parties or gift giveaways for children in need. Check with shelters, foster organizations, libraries and religious organizations to see when they need volunteers or donated goods.
Make a Commitment
Volunteer organizations love consistency – and a recurring commitment looks good on your high school resume. Here are the types of organizations that like long-term volunteers. Be prepared that some jobs may require you to commit to training.
1. Check the volunteer guidelines at your local animal shelter or ASPCA chapter. Ask at veterinarian offices about volunteer opportunities working with animals.
2. Become a mentor to a younger student through organizations such as Big Brothers Big Sisters. The organization accepts students 16 and up for its after-school mentoring program.
3. Ask at your library to see if volunteers are needed for after-school clubs or children's book groups.
4. Work with special-needs kids or adults through an organization such as Best Buddies, The Friendship Circle or Special Olympics.
5. Contact your school, senior center or religious organization to see if they have programs in place such as Meals on Wheels, which delivers food to homebound residents.
6. Volunteer at a crisis line like Teen Lifeline in Arizona that relies on teen volunteers as peer counselors.
7. Elder-care facilities welcome volunteer musicians, readers and crafters to lead activities or to help with technology. Not sure you have a talent to share? Ask if you can drop by regularly to chat with residents who don't have family or frequent visitors.
8. Love the outdoors? Teens can volunteer in environmental organizations to do tasks such as water testing, trail maintenance and animal management. If you're a science kid, this might be a perfect match for your skills. Some summer travel programs for teens offer the chance to work in animal conservation or habitat restoration.
9. Offer to baby-sit for a family in need. Contact a local women's shelter, department of social services, foster parents group or religious organization to volunteer your services.
10. Are you a gardener? You can grow flowers and deliver them to nursing homes or donate fresh vegetables to a food bank.
Do Your Own Thing
Have a unique idea for giving back to the community? Start your own nonprofit! Here are our favorite ideas from teens who created their own volunteer opportunities:
1. Jonathan Woods established the Under the Tree foundation at 12, when he realized that teens are often overlooked during holiday toy drives.
2. Neha Gupta began her nonprofit at the age of 9! Her organization, Empower Orphans, has helped more than 25,000 children globally.
3. Jordyn Schara founded WI P2D2 (Wisconsin Prescription Pill and Drug Disposal) when she turned 14. The organization works to dispose of drugs in an environmentally friendly and safe way.
4. A 10-year-old Zach Certner started his organization, SNAP, as an athletic program for children with special needs.
5. Shannon McNamara started SHARE, a nonprofit that provides thousands of girls in Africa with books and school supplies, when she was 15.
6. Kalin Konrad started an annual backyard carnival to raise money for Alzheimer's research when she was in fifth grade after her grandmother was diagnosed with the disease.
7. Claire Fraise wanted to give dogs who would be euthanized a second chance. At 13, she started her own rescue organization.
8. Former anorexic teens Liana Rosenman and Kristina Saffran started Project HEAL to raise money for teens needing treatment for eating disorders.
9. LuLu Cerone founded LemonAID Warriors when she was 10 to help other kids make social activism part of their social lives.
10. Wanting to fight hunger, Katie Stagliano started planting fruits and vegetables in her garden to help the hungry. Her organization, Katie's Krops, has helped feed thousands of people and has trained other teen gardeners to do the same.