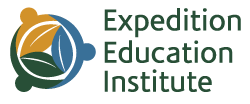 Expedition Education Institute: Gap Year and Gap Semesters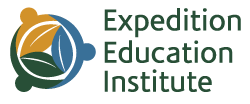 United States
Contact: (207) 322-2973
Overview
The Expedition Education Institute is a Gap Year program like no other! Participants and faculty live and learn together out of a custom-retrofitted school bus. They camp, eat, sleep and learn entirely outdoors, while exploring regional environmental challenges and meeting with inspiring leaders and change-makers.
Our fall semester takes you to the Pacific Northwest bioregion to study "ecology, economy, and community." Over the course of the semester, we create a learning community and become engaged in an inquiry into what it takes to sustain both human and ecological communities.
Our spring semesters explore the rich cultural heritage and enchanting landscapes of the Southwest. On our "resilience and renewal in the desert southwest" semester we explore the rivers, canyons, and rock formations of the high deserts and learn of the incredible tenacity of the local life, and we gain inspiration for, and models of, the kind of changes that we need to make in our human systems.
On our semester program that we call "fields of abundance: sustainable culture and agriculture," we traverse California and Arizona as we investigate practices that produce healthy food, healthy communities, healthy soils, and healthy ecosystems.
*The expedition can be joined for a single transformative semester, a study away semester during college or a gap semester, or it can be taken as a full year program.
We are currently accepting applications for the fall 2018, full year, and spring 2019 programs. Inquire at bus@marlboro.edu. Apply through www.getonthebus.org
Cost and Session Information
Fall semester in the Pacific Northwest: Aug 28 - Dec 12, 2018
Spring semester in the Southwest or California: Jan 16 - May 08, 2019
Full Gap Year: Fall & Spring Semesters (with bridging support): Aug 28, 2018 - May 08, 2019
Cost for single semester, fall or spring = $12,000 + $500 deposit/admin fee
Cost for Full Gap Year, consecutive fall and spring semesters (discount of $2000 on second semester) = $23,000 for full year.
The costs above fully covers tuition, room (camping) & board, all faculty, guide, and program costs, all travel during the field portion of the program (field time does not include ISP-see below). EEI provides group tents, full outdoor kitchen, and 400+ book regional library.
Each semester has a built in two week independent study period (ISP) during which students are studying, traveling, and living independently and engaging in an outreach project as well as other research and learning experiences. This time period and travel to and from the semester starting and ending points are not included in above quoted cost.
Optional College Credit: Gap year students may choose to earn 15 college credits/semester if they wish. The credit is earned on the Expedition via a partnership with Marlboro College in Vermont. It's only possible to take the full 15 credits as a whole (see course list at www.getonthebus.org), and the additional cost for the credits is $3000.
This program hasn't been reviewed yet. Write the first review!
Testimonials
Our Daughter grew immensely from her gap semester on the bus. She now has a sense of direction in terms of what to pursue in college. I can not say enough about how supportive and engaging the staff of this program was prior to, during and post the bus experience. I highly recommend this life altering program for college age students!
- Carla Dillman - April 17, 2017
Our daughter has long spoken of her commitment to social justice/activism and her intense interest in food systems/hunger issues. We fully believe that she will return to us in December empowered as never before with an increased level of self awareness, more self confidence and a new perspective on her current surroundings and her past. In short--another life changing experience. We are so grateful to EEI for encouraging our daughter to apply for a Gear Grant. The gear scholarship she received was tremendously helpful and allowed her to arrive fully outfitted in Seattle for the adventure awaiting her. Thank you again for all that you do for your students, their families, the environment and the world we live in.
- Francine ("Penny") Tuerk, D.V.M., M.F.S. - Oct. 2, 2017