How You Can Prevent Texting and Driving (and Win a $10,000 Scholarship!)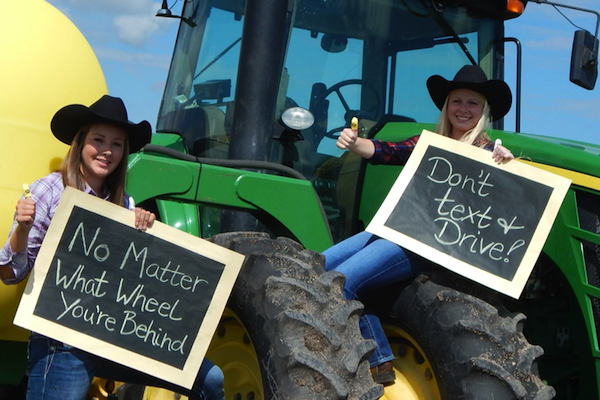 Did you know that texting and driving is one of the most dangerous distracted driving actions? Texting drivers are 23 times more likely to get involved in a car crash. Yikes! Although most teens know that distracted driving could have deadly consequences, 40% of American teens still report texting and driving behavior. Looks like we've got a problem...
So What Can We Do About It?
It's simple. We declare a Thumb War. Our friends at DoSomething.org and Sprint are joining forces for the fifth year to give young people a unique, impactful and fun way to take a stand against texting and driving. Thumb Wars is an engaging (and somewhat silly) way for teens to encourage friends and family not to text and drive. This year DoSomething.org expects to pass 1 million cumulative sign-ups for the campaign, making it one of the largest campaigns to combat texting and driving. Pretty cool, right?
What's This "Thumb Wars" Thing All About?
I'm declaring a Thumb War because it's simple and pretty darn fun. This June, young people can get two FREE pairs of thumb socks (yes, you heard me correctly...little yellow socks that you wear on your thumbs!) in the mail. Here's how you can join me and over a million of our peers:
Sign up online here.

Provide your address, and tell who you'll share the socks with.

Receive two pairs of thumb socks in the mail.

Share the socks with your friend or family member, and ask them not to text and drive.

Take creative pictures of you and your friend wearing the socks.

Share the photo with DoSomething.org online, and be entered to win a $10,000 scholarship.