Massachusetts Continues to Struggle with "Opiate Epidemic"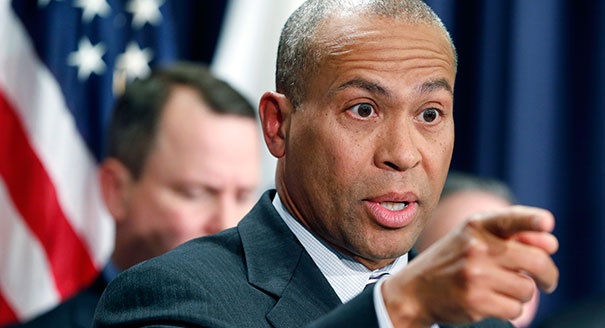 Like many other states in the country, Massachusetts is continuing to struggle with abnormally high levels of opiate use and overdose. Massachusetts Governor, Deval Patrick, characterized the current state of drug use as an "epidemic," which the suburbs of Boston cannot subdue.
Shame and Stigma
Last week, Councilor-at-large Joseph Vizard officiated a meeting for the Public Works committee to discuss how the state is combating addiction and abuse. Vizard explained, "It's a difficult thing to talk about. It's a topic that sometimes has a lot of shame and stigma attached to it and that shame and stigma can flow from the affected person to the family and community. It becomes something we're all afraid of talking about."
Waltham, a large town west of Boston, is an area that is struggling more than others. In 2013, there were five total opiate overdoses in the town, and already in the first few months of 2014, there have been five overdoses. Police Chief Keith MacPherson (of Waltham) discussed the range of people affected by opiates, "We've noticed an incredible increase in the use of heroin. We're seeing a lot more overdoses and we're seeing a lot more people of all ages with heroin. Addiction crosses all socio-economic lines. It runs the full gamut. These are our friends, our neighbors, our kids and our parents."
Open Discussion Necessary
As detailed in a previous blog post, heroin—especially in middle-class suburbs—cannot continue to be stigmatized in the community. It should be discussed openly in schools, at PTA meetings, and within families—similarly to alcohol and marijuana. Because heroin is still thought of as a dirty street drug, teens, parents, and educators continue to resist the idea that their children and students—as young as 10 or 12 years old—could be using heroin.
Patrick requested an extra $20 million to increase treatment and recovery for opiate users and survivors. Firefighters and policemen are being trained on the treatment of overdoses, including the use of Narcan (a drug that immediately reverses opiate overdoses). In the last 15 months, Fire Chief Paul Ciccone reported that the fire department has administered 92 doses of Narcan.
While opiate use has risen dramatically among young adults, public awareness has only grown slightly. Not enough people can recognize the symptoms of opiate use, so teens can continue to get away with using. Because heroin is stronger and purer than ever before, the risk for overdose and death is greater. The combination of increased use and increased risk is deadly. Education is key, even if you think you know it all.
Information adapted from Wicked Local.