Gap Year Programs Impact Teens for Life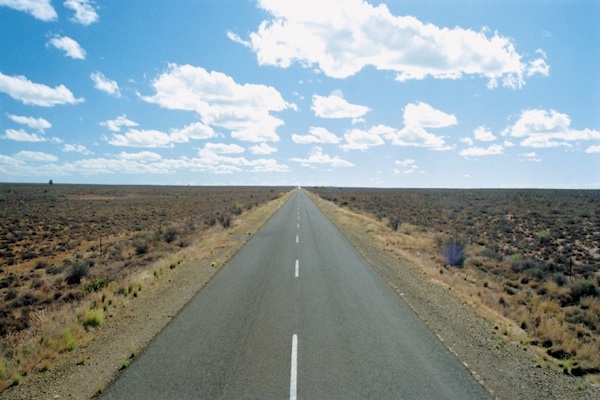 Reflecting back to when I was applying to college, I don't recall it being nearly as stressful or that big of a deal. I picked 3 schools. Took my SATs and sent in my applications. I applied early to my top choice and was accepted even before I heard back from the others. Future planned!
Download
I was pretty sure that I was ready to go to college, but was I really? I had just turned 18 a month before stepping onto campus and was largely doing what a majority of teens do—going to college straight out of high school. I never thought once about actually exploring the world first, "to find myself," and think of my long-term goals, which is what more and more teens are doing these days. They take gap years to experience different cultures, gain valuable life skills, and broaden their world views through travel and volunteer work before hitting the books, diving into rigorous curriculums, and choosing career paths.
Matter of fact, one of my former colleagues, Ben Welbourn, wrote about his personal decision to wait on college and take a gap year instead in a former blog. The very first sentence of his post, How A Gap Year Can Benefit Your College Success reads, "It takes a lot of maturity to recognize that you're not mature enough for college yet." Throughout his poignant blog, he reinforces over and over again that if he hadn't taken a gap year, he would never have had the same mentality toward his college education, which he claimed, "I crushed."
As it turns out, his time teaching English in the Andean highlands of Peru was so eye opening, he's now working in the student travel and community service industry. He manages community service trips in the Dominican Republic for Rustic Pathways, a company that offers programs for high school students, gap year students, and teacher-led groups. I caught up with Ben recently to get more of his personal insight as to why taking a gap year is beneficial for teenagers and a unique opportunity to consider before college.
Here are some ways Ben thinks taking a gap year impacts teens. Gap year programs…
Foster lifelong friendships.
High school is an important time to forge relationships, but meeting peers out in the world can have a much bigger impact. Gap years provide teens with opportunities to make lasting friendships and networks with people from all over the world at a very young age. After the program, these kids get together, stay connected on social media, and bunk with each other when traveling.
I still correspond with many of the people I met on my gap year and during my time leading programs overseas. My girlfriend and I just took a personal vacation for two weeks in Turkey, where we met up with one of my former Rustic Pathways students who lives in Istanbul. It was great; she guided us all over the city, took us sightseeing, to museums, and to the best local restaurants. Her parents even offered us a place to stay, but we had made other arrangements.
Boost school academics.
Any time a student travels, it gives them a boost to what they are learning in high school, or even college for that matter. Whether it's science, history, social studies, or foreign languages, when you are in a real-world setting, you can make stronger connections with what you are studying. These topics become relevant to your life rather than just abstract concepts that you are reading about in books or hearing about in lectures.
Help develop personal growth and leadership.
During gap years, students often stay in rustic accommodations and end up doing physical labor, while working with students from many different countries. They have to step it up, be active participants, and learn from each other. For our program, students have to have a base in English, but most of the international students end up teaching their language to other students.
Rustic Pathways also has a more advanced leadership challenge program in which students work together to design a summer camp for local kids. Whether its sports, art, dance, or music, they pick their interest and what they feel they are experts in and put together a camp. These are typically teens that are more serious about working with children, have experience working at summer camps, tutoring, or working with kids of another culture. It's cool, they learn just as much from the kids at their camp as the campers do from them.
Help define a student's career path.
More often than not, I see teens change their thinking as to what career path they want to take. For example, one of our high school summer programs that partners with an NGO (non-governmental organization) is a marine conservation program. It focuses on dolphin conservation and coral reef restoration. Before the program, one of my students told me she was thinking about majoring in English, but then after said she wanted to pursue marine biology. She is currently a freshman in college doing just that.
Ben was a wealth of knowledge on gap year programs. At the end of our interview, he concluded, "Every student that I've met who has taken a gap year has said it was a great decision that made a strong, positive impact on their life."
For questions about gap years, Ben can be reached at (440) 856-6571 or ben@rusticpathways.com