34 Summer Programs Your High School Student Will Love
Come summer, high school students can develop that hang-out-on-the couch glazed look that says, "All I have to look forward to is a summer job, test prep and summer reading."
It doesn't have to be that way. There are thousands of summer programs for teenagers, featuring all kinds of activities and subjects, from engineering to dance to community service to overseas travel. These high school summer programs aren't anything like the old-fashioned idea of "summer school." Instead, they let students explore a campus, discover a new part of the world, try out a college major or dive deep into a skill.
Why is a high school summer program a good idea?
It can help prevent summer learning loss.

It gives high school students the opportunity to practice independence.

It lets students experience life on a college campus that interests them and demonstrate their interest to a college.

It lets them see if a major such as pre-med is right for them.

It offers experiential learning that's very different from sitting in a classroom.
There are summer programs for high school students to match every schedule, maturity level and budget. When you're picking a program, be sure to keep your individual student in mind and consider:
How well does your student do in new situations?

What's your student's experience with being away from home?

What kind of housing will suit your student?

How much structure does your student need?

How much time can your student commit to a program?

Do you and your student have compatible goals for a summer program? (Having fun is OK!)

Will your student contribute to the cost of a program and, if so, how?
In the meantime, start looking around. Here are 34 of the teen summer programs most popular among TeenLife Media's members by the following categories:
Pre-College Summer Programs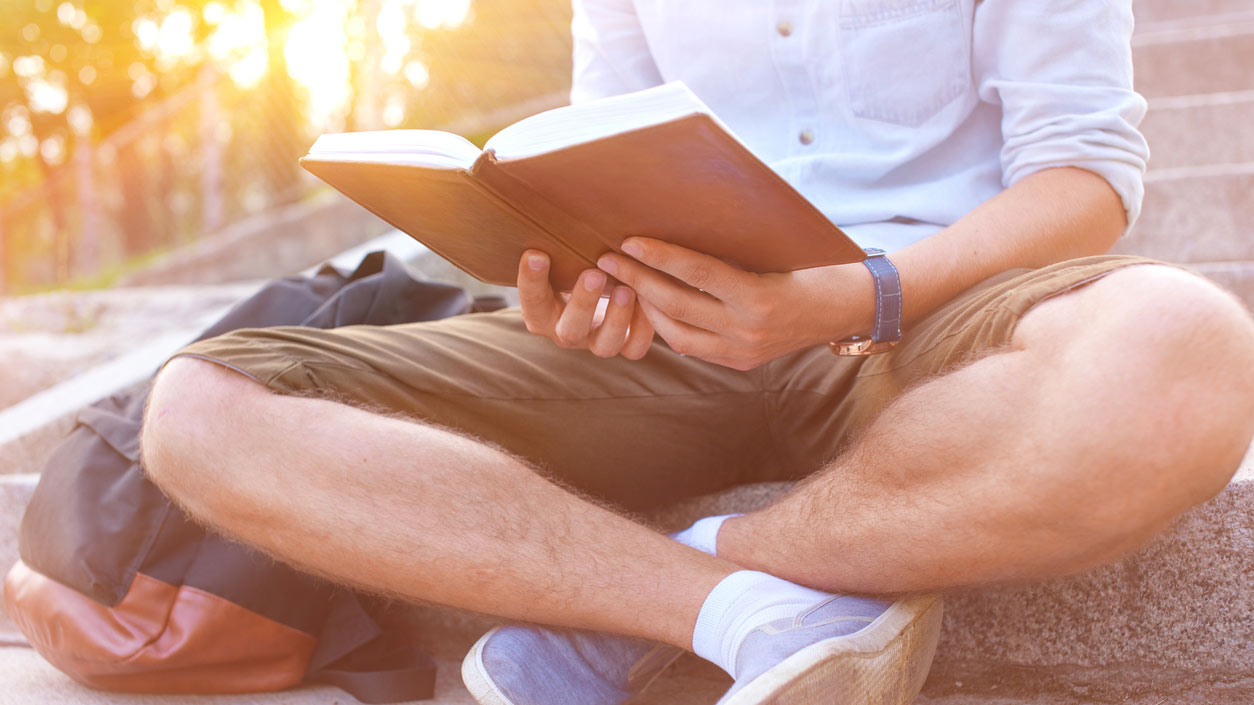 Cornell University Summer College, in Ithaca, N.Y., welcomes about 1,000 high school students to its three- and six-week programs. College credit is available. Courses include architecture, art and design; business, hospitality and leadership; debate and literature; engineering and robotics; social change; government and history; and several STEM topics, including psychology and veterinary medicine.
Brown University Pre-college Programs in Providence, R.I., offer summer courses for students in Grades 6 through 12. More than 275 courses are offered, such as Experimental Archaeology and Environmental Justice. The university also offers workshops and seminars to help high school students prepare for college-level academics and college applications. Brown also sponsors off-campus programs in places such as Europe, Alaska and the Florida Keys.
Wake Forest University Summer Immersion Programs, held on the campus in Winston-Salem, N.C., offer one- and two-week academic programs to high school students ages 14 through 18. Topics include law, sports marketing, medicine, technology, leadership, entrepreneurship, technology, biosciences and leadership. Students also spend time in the field visiting local businesses and organizations.
Harvard University Summer Programs is one way for high school students to try out an Ivy League school and experience life on the Harvard campus in Cambridge, Mass. Noncredit programs are two weeks long; credit-earning courses go for seven weeks. All are aimed at rising sophomores, juniors and seniors. Outside of classes, students have time for field trips, workshops and exploring Cambridge and Boston.
Oxbridge International Summer School in Oxford, England, is a chance for rising sophomores, juniors and seniors to study at some of the world's top colleges and have an overseas experience. Oxbridge tutorials are taught by graduates of Oxford and Cambridge universities, and the average student-to-tutor ratio is 6 to 1. The goal is to not only give students the academic skills they need for college but also to foster the independence students need to thrive away from home.
STEM (Science, Technology, Engineering and Mathematics)
New York Institute of Technology Academy offers an immersive program in New York City for students ages 15 to 22. Students can choose a one-, two-, three- or four-week program. Courses include, among others, Graphic Design and 3D Animation Game Design; Technology and Engineering Experience; and Makers and Fabricators (exploring how things are made). Or, choose a non-STEM course like City Hike and explore the culture, languages, food and even nightlife of Manhattan.
The University of Colorado's Pre-College STEM Program offers three- and four-week programs in Boulder, Colo., for students in Grades 9 through 12. The STEM Academies are three-week noncredit courses taught by CU faculty and outside experts. Courses include topics such as robotics and forensic science. The Summer Scholars Program offers college credit to high school students with at least a 3.2 GPA. CU also offers noncredit STEM research opportunities in CU labs to select high school students.
Johns Hopkins University Pre-College Summer Programs offer four summer options for qualified high school students on its Baltimore campus: Discover Hopkins, Summer University, Mini Term and EducationUSA. The Discover Hopkins program is for a select group of students ages 15 to 18 and offers opportunities to explore STEM programs such as biology, forensics, psychological profiling and lab research. The two-week program is offered three times throughout the summer. Summer University and Mini Term offer college credit to high school students, and EducationUSA is an introduction to American education for international high school students.
Florida Tech STEM Summer Camps are a variety of science and math camps offered on the Florida Institute of Technology campus in Melbourne, Fla. Camps vary in length and cost but include topics such as rocketry, flight school, coding, environmental science, aquaculture and engineering. There's also Girls in Engineering, Math and Sciences, for ages 10 to 18, designed to encourage the next generation of female STEM professionals.
Visual and Performing Arts Programs
Otis College of Art and Design in Los Angeles, Calif., has a four-week program for young artists who want to earn college credit. Courses include both traditional and digital skills, including architecture; 2D animation; storytelling with motion comics; fashion design; painting; photography; and printmaking, among others. Housing is available on a limited basis. The summer schedule also includes an English-immersion program for those who want to hone their language skills before college.
Oxbow Summer Art Camp is an art-immersion summer program at the Oxbow School in Napa, Calif. Sessions last two weeks and are project-based. The first week, students work on skills; the second week, they develop a project to show off those skills. There is also time for other activities such as campfires, skits, yoga and field trips to Bay Area galleries. The program welcomes students entering Grades 8 through 12.
Summer Intensives at Mass College of Art and Design offer the chance to explore art and the city of Boston. Sessions are two weeks long, and students may attend full or half-days. Housing is available on a space-available basis. Students work in focused studios and have the chance to develop work for their portfolios. The program provides access to art materials and equipment that may not usually be available to high school students.
Boston Conservatory Summer Intensives is part of Boston Conservatory at Berklee and is held in the heart of Boston. Classes, led by Boston Conservatory and Berklee College of Music faculty, is one to three weeks long and is available in music, dance and theater. The brass program, for example, is open to students 15 and up and goes for five days under the direction of the chair of the Berklee Brass Department.
The Blackbird Academy High School Summer Recording Camps welcome high school students with a passion for music and an interest in sound engineering to attend three- and five-day camps at the famous recording studios in Nashville, Tenn. The academy offers a course in-studio recording, as well as one in live recording. The program does not provide housing.
Business, Start-up and Entrepreneurial Programs
Emory University Pre-College Program in Atlanta offers two- or three-week, non-credit courses for rising juniors and seniors. Courses cover a variety of topics, including business. Students may also attend for four weeks by doing two courses back to back. The pre-college program accepts only about 400 students; 90 percent live on campus. In the afternoons, students participate in College 101, which offers advice on college essays, college applications and college-level study skills. Emory also offers a six-week program for high school students who want to earn college credit.
Catapult Start-Up Incubator is a six-week program that takes budding high school entrepreneurs to three locations – New York City, Chicago and Silicon Valley – to develop and present their big ideas. Catapult teaches start-up methodology and innovation techniques and helps high school students with the skills necessary for building and managing teams. Participants can apply as a "founder" – someone with an idea for a business – or as a "free agent" – someone willing to work on a team to develop a founder's idea. Lessons cover pitching, revenue models, prototypes and marketing, among other topics.
Loyola Marymount University in Los Angeles offers several pre-college summer courses, including a two-week Introduction to Entrepreneurship. The program is taught by faculty from the LMU College of Business Administration. Participants get help developing their business ideas, creating an action plan and getting consumer feedback. Students also get to meet experts from the start-up community and guest entrepreneurs.
Summer Discovery runs two- and three-week business and entrepreneurship summer programs for high school students at more than a dozen campuses across the country and overseas, including the University of Pennsylvania, the University of California at Los Angeles and the University of London. Students live in college dorms but get a chance to explore their host cities as well as experience life on campus. Specific topics vary by campus. At UCLA, for example, students can study Business of Entertainment, Media, and Sports.
Iacocca Global Entrepreneurship Intensive is a selective program for about 75 high school sophomores and juniors held at Lehigh University in Bethlehem, Pa. The program teaches entrepreneurship, team building, project management, leadership, ethics and how to spark creativity within culturally diverse teams. Classes are taught by Lehigh faculty as well as area experts. Activities include trips to New York City and Harrisburg, Pa.
Leadership Summer Programs
Girls' Leadership Worldwide is a 10-day leadership program for high school girls held at the Eleanor Roosevelt Center at Val-Kill, the former first lady's historic home in Hyde Park, N.Y. About 35 girls attend each of the two summer sessions. Activities promote listening, time management, team building and responsible risk-taking, among other skills, and include a visit to the United Nations in New York City.
Hoby Advanced Leadership Academy challenges high school juniors and seniors to answer the question, "What can I do to change the world?" The five-day program, held at campuses such as the Lake Shore Campus of Loyola University Chicago in Illinois, teaches participants to create an action plan or develop an enterprise to create social change. Students also earn transferable college credits from George Mason University.
Emerson College's Pre-College Politics, Activism, and Leadership Institute, based in Boston, accepts students ages 15 through 18 who want to learn about community activism, social justice, civic engagement, public service, scandal/crisis management, speechwriting, grassroots organizing and media relations. The two-week program includes workshops, seminars, guest speakers, field trips, social activism and the chance to enjoy the city.
Center for Talent Development Civic Leadership Institute is a three-week program for students who have completed Grades 9 through 12. It is held at Northwestern University in Evanston, Ill., Johns Hopkins University in Baltimore and the University of California at Berkeley and includes seminars as well as volunteering. Students study the challenges of various communities as well as how to effect change. They may earn college credit as well as community service hours.
Duke University Leadership in Action Institute in Durham, N.C., accepts high school students who have completed Grades 9 through 11. The goal of the two-week program is to teach participants to be responsible and caring members of society, to develop a commitment to public service and to consider the moral and ethical consequences of their decisions. Projects include service opportunities at Duke and in Durham, and students leave with a portfolio showcasing their experience.
Summer Travel Programs for Teens
ARCC offers summer programs for students ages 13 through 18 in more than a dozen locations including India, Australia, Thailand, Costa Rica, Cuba and California. Trips last from two weeks to a month and combine community service with travel. For example, the 18-day Vietnam and Cambodia program includes 30 hours of constructing water filters for rural residents and teaching English.
Travel for Teens offers cultural exploration, community service, language and photography trips to Europe, Africa, Costa Rica, Fiji, Australia and New Zealand for ages 13 and up. The Costa Rica "Adrenaline" tour is for Grades 9 and up and is for students ready for adventures like rappelling, rafting, surfing, kayaking and hiking. Photography tours go to France and Italy and include hands-on instruction.
Summerfuel offers overseas summer programs in the United Kingdom, Spain and France for students ages 13 and older. The three-week program in Barcelona, Spain, is language immersion and includes 2 ½ hours of Spanish class, Monday through Friday. That's balanced with trips to nearby cultural and sports sites and other activities. The program in Oxford, England, offers classes in literature, business, psychology, history and international relations.
Putney Student Travel offers community service, French and Spanish language immersion, pre-college enrichment, and cultural exploration in more than 25 countries overseas, as well as the United States. Programs are open to middle- and high-school students entering Grades 6 through 12. Different destinations have different themes. Trips to Ireland and Cuba, for example, are focused on writing.
Westcoast Connection: 360 Student Travel offers teen trips in the American West and Northwest as well as overseas. Tours are aimed at students entering Grades 7 through 12 and vary in interests and length. One specialty: baseball tours. Students in Grades 7 through 10, for example, can spend nine days traveling to five ballparks on the East Coast and the Baseball Hall of Fame in Cooperstown, N.Y.
Community Service Programs for High School Students
St. Albans School of Public Service in Washington, D.C., accepts 35 to 40 rising high school seniors each year who want to learn more about government, politics and public service. The program uses the case-study method to teach students about decision-making, public administration and policy, debate and communications. The program also includes trips to Capitol Hill and the Supreme Court, as well as other centers of government. Students have the chance to meet legislators, policymakers and community organizers. There's also time to see the city and even take in a Nationals game.
A Broader View is a United States-based nonprofit that offers summer community service programs ranging in length from one week to three months at locations in Central and South America, Asia and Africa. In most programs, volunteers stay with host families or in guest houses that have been screened by Broader View, although a few programs have communal housing. There are several placements appropriate for students interested in pre-med.
Overland New England is a two-week service and hiking program for Grades 7 and up that explores New England, the American Southwest, Maine, Colorado, Alaska or Costa Rica. Ages vary by location. During the program based in Williamstown, Mass., for example, students volunteer at a food bank and with a local summer program for elementary-age children. On weekends, they explore the Berkshires on hikes and river-raft trips.
Global Routes offers overseas travel and volunteer opportunities for students in Grades 8 and up. Programs last two to five weeks and include orientation, a community and volunteer experience and travel. Countries include Nepal, Costa Rica, Tanzania and Ecuador, among others. The Nepal trip, for example, includes a 16-day homestay, trekking, and 50 to 80 hours of community service.
Pacific Discovery offers four-week travel programs for older high school students who want to go to Australia, New Zealand, Fiji, Thailand, Vietnam, Cambodia, Ecuador, Peru, Cuba or India. Students can combine two programs for an eight-week experience. The program in Australia, for example, combines travel with volunteering for conservation initiatives. In Thailand, students volunteer with an elephant-protection program.